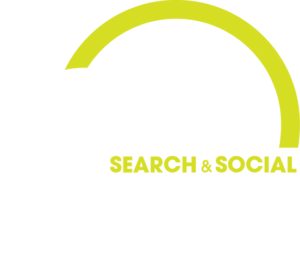 WHEN YOUR SEARCH & SOCIAL NEEDS A BOOST
WHEN YOUR SEARCH & SOCIAL NEEDS A BOOST
WHO WE ARE
Sparx Search and Social is a full service social media and search engine services marketing firm. We help our clients build strong online brands by creating and managing top-performing campaigns for their business. Our talented team of experts has the experience to help a variety of brands, from beverage to hospitality to retail and business services. We have a long list of satisfied clients who needed to give their search and social a boost.

With our focus on search engine optimization (SEO), we have helped brands improve rankings, land higher on Google search queries, and grow their business through smart, strategic planning. We integrate social media platforms such as Twitter, Facebook, Google Plus, Instagram, etc. with SEO to provide even more strength to an online presence. We believe search and social go hand-in-hand. In addition, we work to ensure that the content on any page of a website is optimized, relevant, and well written. Good content is worth its weight in gold!

We love what we do and we have fun doing it. We are Sparx!
Get To Like Us
A lot of agencies like to talk about themselves – we let our clients do the talking for us!
Here are just some of the brands that have connected to We Are Sparx.
TESTIMONIAL
"Social Sparx team has increased our user generated content by 300% over the last two years."
Chris Blatz
Director of Marketing, IMCMV Holdings, Inc
"The team at Social Sparx helped reimagine our Social Strategy to focus on engagement."
Chris Tomasso
"Social Sparx helps us understand sound social strategy around an ever changing environment."
Dana Paris
"Sparx stepped right in to help the Lonestar community with a social awareness campaign in a major time of need."
John Wilhelm
Packages & Pricing
Offering customers worldwide a diverse range of flexible digital marketing solutions at budget-friendly prices.
CONTACT US
At We Are Sparx, we're all about building great connections. Feel free to reach out to us to find out more about us, our clients, or to let us know why you should be the next exciting member to join our team.